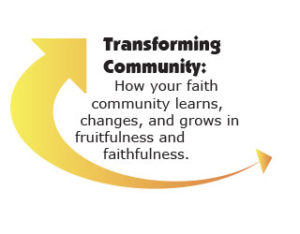 Center Resources and Supports for:
Discovering the next chapter and fresh direction
Addressing lack of motivation or urgency for change
How we help people accept and embrace change? – dealing with resistance
How to talk together, foster better communication?
How to ask for and use feedback?
Building better team agendas and follow through
Developing transformational leadership skills
Experiencing the Body of Christ in our work together – How to build in ongoing renewal?
How to learn from the experience of other churches and share wisdom?