The Center has been a partner-in-learning with local congregations joining in God's mission for 50 years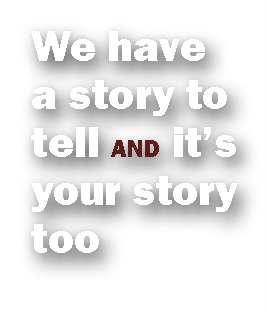 We have a story to tell and a legacy of witness and learning to pass on to the church of today and tomorrow.  The Center's story is your story too.  The Spirit at work in Christian life generates an amazing witness as church communities live out their participation in God's mission for the sake of the world.
In particular, we invite you to join us in telling the stories and celebrating 50 years of shared mission and ministry.  Would you share your experience of the Center – share a memory, pictures, fruits of your church's continuing journey of missional transformation?  Consider reflecting on and sharing about past partnership, the fruitfulness of your current ministry, and a hope or prayer for the future of this mission.
Here are some ways to share:
---
Join us for the Anniversary Celebration, or Join in the Convocation July 26-28 – in which the anniversary celebration will be a part. Find out more…
---
We look to connect personally.  We send prayers and best wishes, looking in gratitude to the year ahead.
In faith and friendship,
Ray Schulte, Dale Ziemer, and the Center staff past and present.