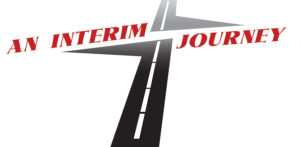 Deciding our church's leadership needs is our response to God's calling to take part in God's mission.
What is it?
An Interim Journey is a set of dynamic resources with coaching support for discerning a shared sense of God's call as a congregation prepares for new pastoral leadership.
What does it do?
Provides practical supports, resources, and coaching for these objectives:
Affirming our heritage (embracing the gifts God gives to our community of faith through our history and present ministry)
Clarifying our congregation identity (naming and claiming what our church is called by God to be and do)
Strengthening the leadership team (practices of prayer, analysis, and priority-setting)
Preparing for our next pastor (clarifying the challenges and opportunities that lie before us and that with new leadership we will need to address.)
– What is included?
– Coaching support provided
– Benefits you can expect
Overview of An Interim Journey
Narrative of An Interim Journey
Interim ministers with all range of experience levels may benefit greatly with access to An Interim Journey resources and training. Interim ministers: inquire about individual or group training, support, and access to resources to support your ministry.
Costs: (PURCHASE BELOW)
Cost Ranges for An Interim Journey Resources and Coaching:
Churches with the following average worship attendance:
-Under 75 — $750
-Between 76–150 —$1,500
-Over 150 — $2,500
---
To begin, set up a consultation with a Center coach to support your use of these resources."
Dale (847-971-3447) or Ray (630-272-9336)
or email: dale@missionalchurch.org or ray@missionalchurch.org
BUY NOW AND DOWNLOAD:
Enter contact information below, click "Buy Now & Download".
After purchase, you will be directed to a page to access and download all of the resources for An Interim Journey.
Set up a consultation time (by email or telephone) with either Dale Ziemer or Ray Schulte to respond to your questions and begin to design how you will use these resources.
If you want to use a credit/debit card and not "Paypal" go to the payment page and click on the link that says "Don't have a Paypal Account?" –follow the directions and it will take you to the credit/debit card page.